Flat Mushrooms
Flat mushrooms, are also known as Portobello mushrooms when they've reached maturity. Most popular serving suggestions for these type of mushrooms include having them stuffed, barbecued or included in a salad.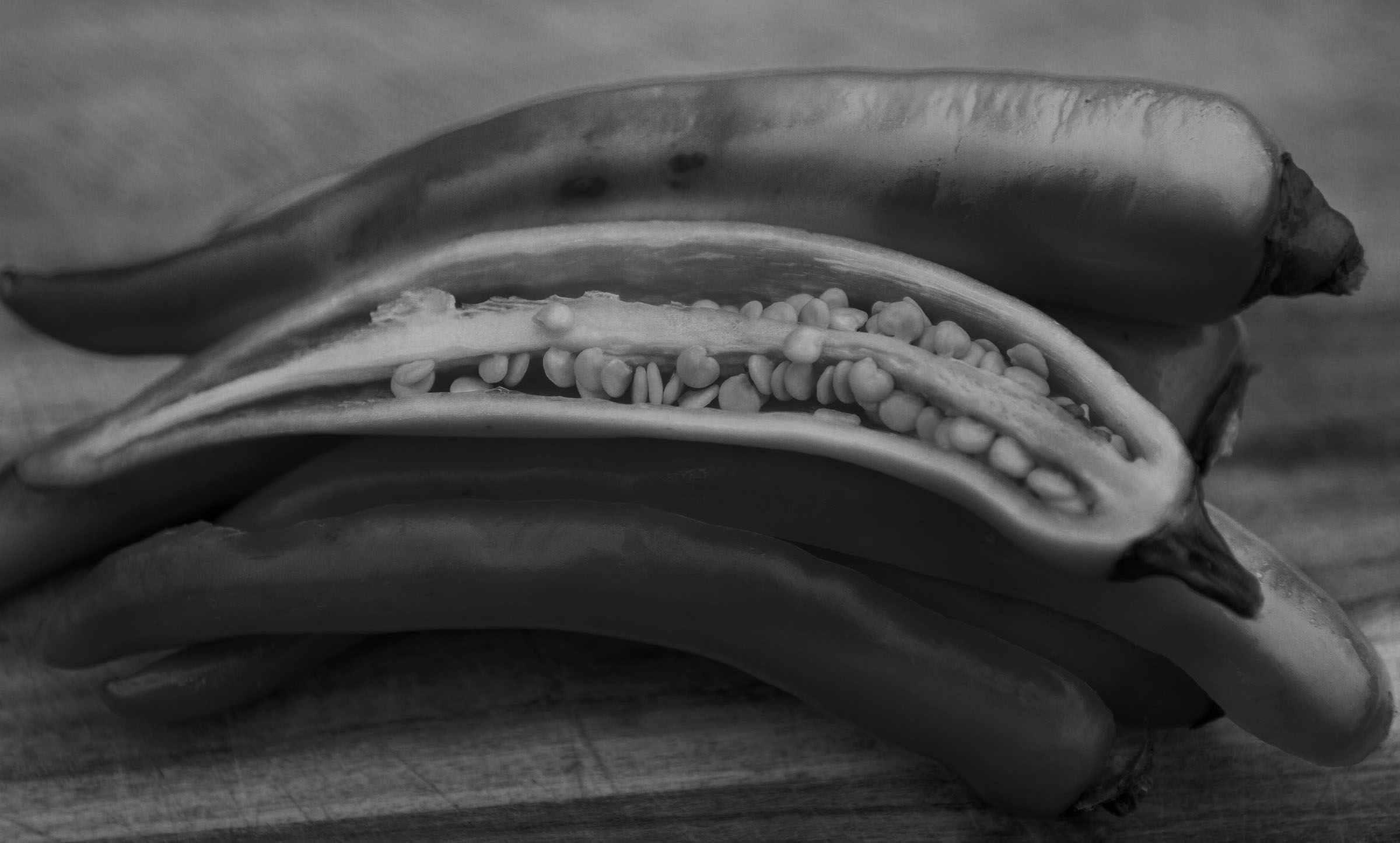 Red Chilli Peppers
The red cayenne chilli is used in a variety of dishes ranging within the Asian variety. Particularly popular to add within stir fry sauces or even as a garnish as they have a mild spiciness to them. These types of chillies are used for various medicinal purposes.
Silverbeet
Silverbeet, also known as Chard, can often be mistaken for spinach, however it has a larger and coarser feeling leaf. Their stems can come in a variety of colours ranging from white, red, pink, orange, or yellow.
The Oranges
Australian Navel Oranges have always been considered a popular citrus fruit particularly as the season reaches winter; therefore it becomes more available in grocery stores. They are plump, juicy and rich in vitamin C.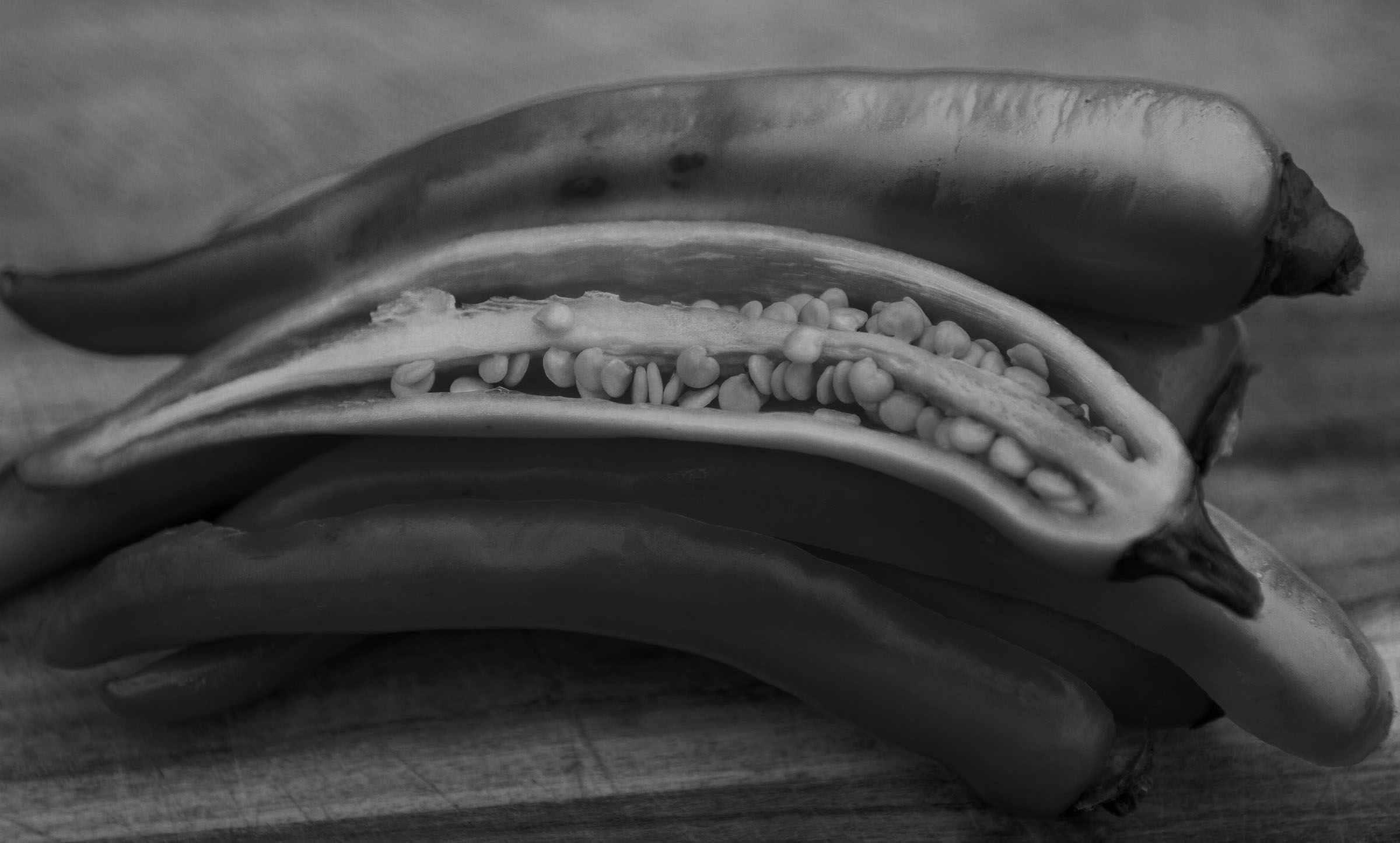 These works were part of a news and editorial piece, where I used unusual enhancing and photographic methods in order to obtain these images.
© 2015