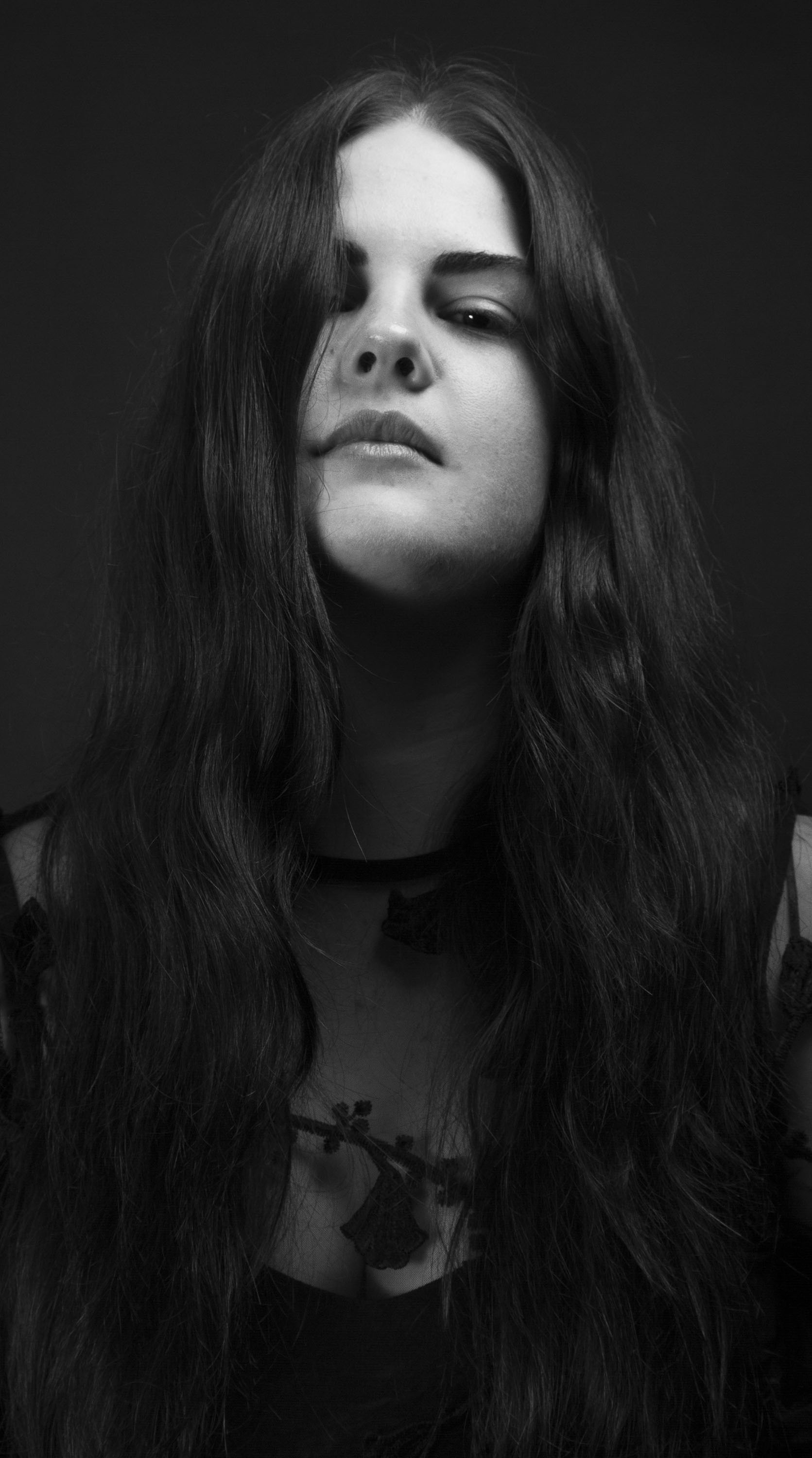 ROYES is a local Gold Coast musician that was part of Griffith University's SEED project. Part of this collaborated project with the Queensland College of Art required both character portrait and promotional photographs to be created.
Chasing a quiet expression full of emotion and power is what I as a photographer was aiming for. With the tighter cropped images, I wanted to focus on her face as much as possible, with the remaining aspects in the photograph being darker.
Having familiarised myself with Rachel's sound and sense of style in regards to who ROYES is, having an image with lots of black, or the image or fully black in white or at least with minimal colouring itself was imperative. This would coincide with ROYES' image and sound.
With her expression being gentle and her eyes closed the very first image remains both emotive yet with a soft emotion and light within the frame. The angle of her head is not as intense as the other examples, so having her face tilted to the side and not facing forward is another effective aspect of this primary image.
Visual influencers include: Don English and Josef von Sternberg, Stephanie Parsley and Yousuf Karsh
© 2017